Grease Trap Cleaning and Installation
Are you in need of professional grease trap cleaning or installation? Peachy Services Ltd specialise in providing comprehensive grease trap solutions to ensure proper waste management and environmental compliance for your property.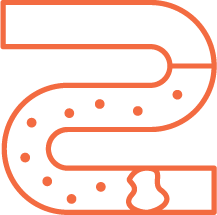 Cleaning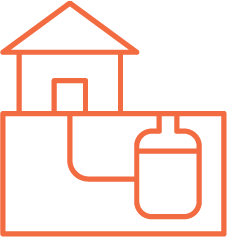 Installation
A build up of grease within your waste water can have severe consequences for your property and the surrounding pipework. 
Grease traps help to capture the grease and solids before they enter the sewage system, however these traps require regular cleaning to ensure they are functioning as intended.
Grease trap cleaning is a crucial task for commercial businesses such as the food industry and commercial kitchens. They help to prevent fat, oil and grease from causing blockages that could otherwise prove costly and disruptive.
During the grease trap cleaning process, the accumulated grease and debris will be professionally removed and disposed of, ensuring full compliance with the environmental regulations.
Whether for a newly built property or to replace a grease trap that is already in place, Peachy Services offer the complete grease trap installation service from the initial design consulation through to the finished build. 
Proper installation is vital to ensure the efficient operation of the trap. The consultation process involves selecting an appropriate location, determining the size of the trap and connecting it to the plumbing system.
Please call Peachy Services Ltd on 01293 769865 for drainage services across Surrey, Sussex, Hampshire, Kent and London.