Pumping Station Cleaning and Installation
Are you in need of pumping station cleaning or installation? Peachy Services Ltd specialise in providing comprehensive pumping station solutions to ensure proper waste management and environmental compliance for your property.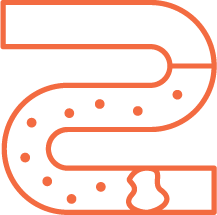 Cleaning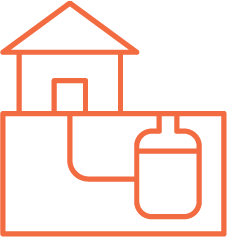 Installation
Regular cleaning of your pumping station is an essential task in wastewater management. These facilities house the pumps that transport sewage and wastewater from low to higher ground, ensuring the efficient flow of waste. Over time, these pumping stations can accumulate debris and become blocked, sometimes leading to system failure.
Our professional pumping station cleaning service involves the safe and hygienic removal of accumulated solids, sludge and foreign objects from the pump equipment. Regular pump station cleaning can not only prevent operational disruptions, but also help to extend the lifespan of the pump, reducing the risk of costly repairs but also helping to extend the lifespan of the pump. 
Pumping Station Installation
Whether for a newly built property or to replace a pumping station that is already in place, Peachy Services offer the complete pumping station installation service from the initial design consulation through to the finished build. 
Proper installation is vital to ensure the efficient operation of the pumping station. Our experienced team will oversee the installation, ensuring the pumps and associated components are positioned correctly and integrated seamlessly with the existing sewage infrastructure.
Please call Peachy Services Ltd on 01293 769865 for drainage services across Surrey, Sussex, Hampshire, Kent and London.