Garage Forecourt Interceptors
If you need garage forecourt interceptors solutions in Sussex, Surrey, Kent, London or the surrounding counties, Peachy Services Ltd is the company to call.
From cleaning and repairs to the installation of new interceptors and separators, we offer a wide range of garage forecourt waste management solutions.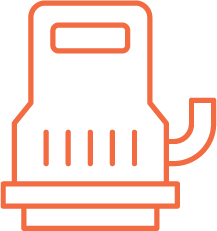 PETROL INTERCEPTORS AND SEPARATORS
Petrol interceptors act as traps used to filter out the hydrocarbon pollutants from rainwater runoffs. They are used extensively on garage forecourts to prevent the fuel contamination of streams carrying away the runoff water.
Our Garage Forecourt Interceptor Services include:
Please call Peachy Services Ltd on 01293 769865 for drainage services across Surrey, Sussex, Hampshire, Kent and London.